VANCOUVER, Wash. (January 31, 2017) — At its annual meeting on January 24, 2017, the investors of the Columbia River Economic Development Council (CREDC) elected their new members to serve on the 2017 Board of Directors. The new Board then elected the 2017 officers serving one-year terms and the private sector Executive Committee members at a special Board meeting immediately following.

"We are fortunate to have an incredible group of engaged and dedicated individuals lending their expertise to the organization," said Greg Seifert, President/CEO, Biggs Insurance Services and current CREDC Board Chair. "The organization is as strong as I've ever seen it and we're looking forward to a productive and active year."

Two individuals were elected to serve in one-year officer positions (other officer positions are serving two-year terms that began in 2016):
1. Treasurer: Lisa Dow, Senior Vice President, Credit Administration, Columbia Bank
2. Secretary: Lisa Lowe, Shareholder, Schwabe, Williamson & Wyatt

The following individuals were elected to three-year terms on the CREDC Board of Directors:
1. Lance Barrett, Managing Member, Barrett & Company (first term)
2. Vincent Bradley, President/Chief Executive Officer, Banfield Pet Hospital (first term)
3. Mei Wu, Managing Director, SmartRG (first term)
4. Craig Yabui, Vice President, JH Kelly (first term)
5. LeAnne Bremer, Partner, Miller Nash Graham & Dunn (second term)
6. Darrion Bowers, Vice President of Operations, Century Link (second term)
7. Brian Fleetwood, Vice President Commercial Loan Officer, Heritage Bank (second term)
8. Kim Leathley, Director, Strategy Planning and Business Development, PeaceHealth (second term)
9. Kevin Tapani, Vice President, Tapani Inc (second term)

Four Directors Emeritus were voted in for one-year terms:
1. Jeff Ahner, Technical Manager, Frito Lay, Inc.
2. Ben Bagherpour, Vice President of Operations, SEH America
3. Keith Forrester, Vice President, Marketing, Sales and Business Development, Kaiser Permanente
4. Eric Fuller, President, Eric Fuller & Associates

Seven private sector members were elected to serve on the Executive Committee:
1. Ben Bagherpour, Vice President of Operations, SEH America
2. Rick Campfield, Chief Executive Officer, SunModo
3. Helen Devery, Vice President, BergerABAM
4. Mark Mantei, Chief Executive Officer, The Vancouver Clinic
5. Frank Nichols, Chief Executive Officer/President, Silicon Forest Electronics
6. Kevin Tapani, Vice President, Tapani Inc
7. Tracy Wilson, Chief Executive Officer, DeWils Industries

"The quality of individuals on and joining the Board is a testament to the strength of the Economic Development community in Clark County," said Mike Bomar, President, CREDC. "We have big challenges ahead and the right staff and Board to move the needle on our key targets."

The full list of the 2017 CREDC Board of Directors can be found at www.credc.org/board-of-directors.

CREDC also announced two internal staff promotions, along with national recognition of one of its team members.

Samantha Codi Walker has been promoted to the position of Marketing and Events Manager. In this role, she is responsible for overseeing external marketing efforts including design and maintenance of the organization's website, social media accounts, and the creation of collateral, as well as coordinating logistics for CREDC events.

Max Ault has been promoted to the position of Vice President, Director of Business Development. His new role will include assisting the president in administrative and outreach functions in addition to his ongoing work serving as the primary point of contact for local businesses seeking assistance with startup, growth or retention issues.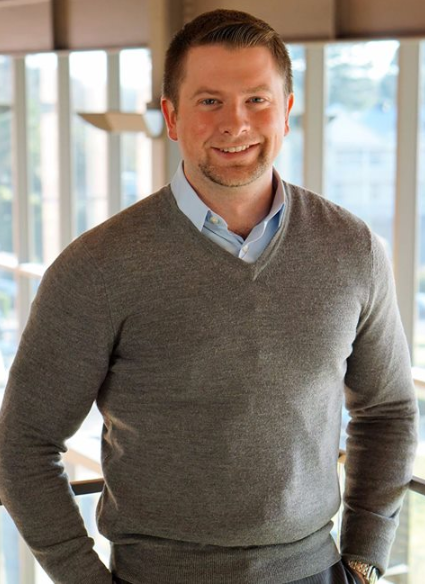 Development Counsellors International (DCI), a New York-based firm that specializes in economic development marketing, has also selected Max as a winner in its 40 Under 40 awards, the only award of its kind recognizing young talent in the economic development profession. An independent six-member selection committee evaluated and chose the national winners based on their contributions to the economic development industry.

DCI officially announced the recipients last night at an awards ceremony during the International Economic Development Council Leadership Summit in Jacksonville and will feature an in-depth profile of each on its website during 2017. For more information on DCI's 40 Under 40 winners, visit www.aboutdci.com/40under40.