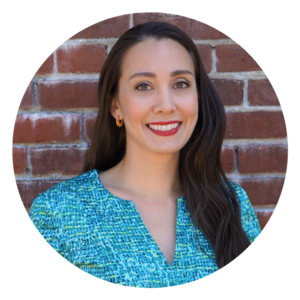 By Jennifer Baker,
President, CREDC
Dear Community Members, Colleagues and Friends,
Seven weeks ago, as an immediate response to news of the global health pandemic, CREDC sent out our first inquiry to gauge companies' concerns over COVID-19. None of us had a way of knowing how subsequent weeks would shape up—that we would see schools and businesses observe mandatory closures, and that Washingtonians would be asked to Stay Home.
So far, over 200 companies have responded to CREDC's Economic Impact and Recovery Survey to help inform policymakers about the depth of COVID-19 related impacts to our economy. Feedback clearly shows how dramatically the demand for resources outpaces the supply of grant and loan programs, and the overwhelming need for business coaches, consultants, and mentors to provide customized guidance. CREDC's online traffic surged as much as 740 percent over pre-pandemic levels, and our team received over 1,500 applications for the Working Washington Small Business Emergency Grant in a matter of hours. No words of comfort can reverse the sad inevitability of seeing some companies unable to withstand the current economic shocks; though it is too soon to understand the scope of these losses that undoubtedly will weigh heavily on our hearts.
There are, however, some measured notes of positivity that we must not discount in the current environment. Businesses and community members are answering the call to service—whether by supporting a neighbor or small business owner or sustaining safe factory operations to produce essential goods for the supply chain. Expert advisors are making themselves available to share business guidance and strategies for resilience. Our Business Resources Calls alone are reaching hundreds of participants in the broader business community, with thousands visiting our web resources. We are taking a thoughtful and balanced approach to new project leads that continue to enter CREDC's development pipeline. Rest assured that we are upholding the existing businesses first tenet of the strategic plan, while also recognizing opportunities that could lend momentum to economic vitality.
As we regain perspective and focus, our board and executive committee members underline CREDC's steadfast commitment to long-term economic growth and to identifying ways that private and public sector leaders together can best steward recovery efforts.
Every day presents each of us with the opportunity to take actions that signal our commitment to community economic recovery across our smaller cities and the urban hub. A strong entrepreneurial mindset, tremendous sense of community, and our capacity for collaboration will allow us to adapt, reinvent, and rebuild a high standard of economic health and community vibrance. 
Please take care of yourself and your loved ones, we look forward to working with you in-person again soon.