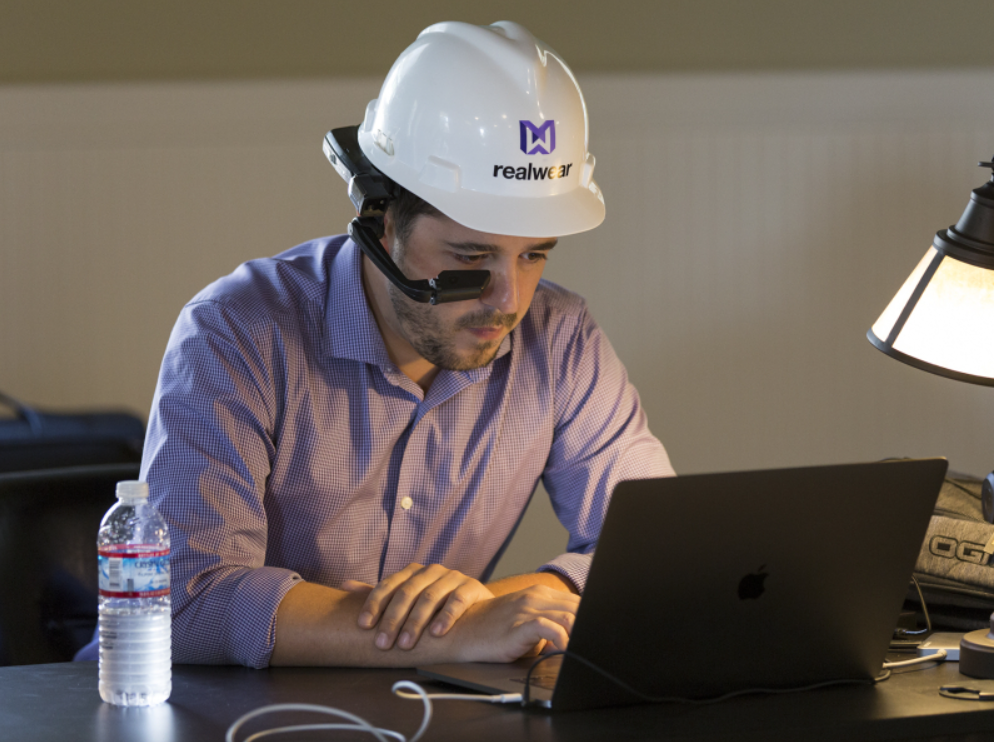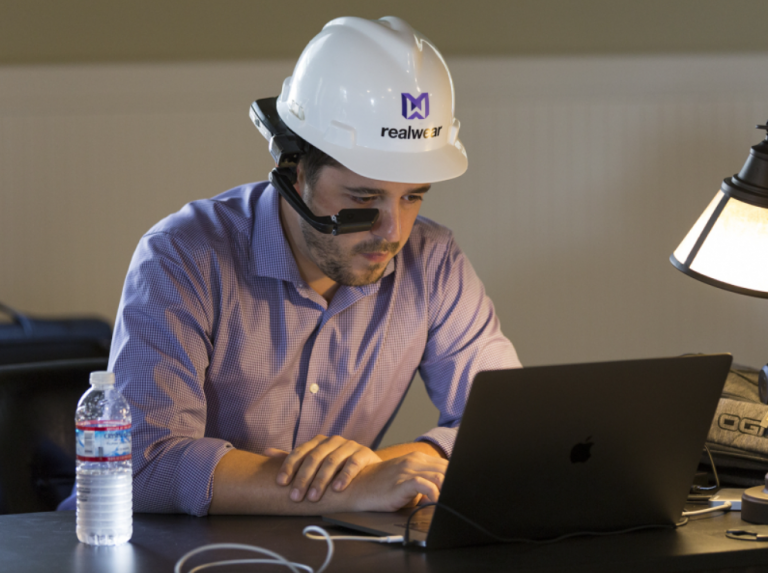 RealWear is trading in the sleek, battleship-looking offices of Silicon Valley for one that predates World War I.
The maker of wearable tech, founded in Milpitas, Calif., said Tuesday it has officially named its office at the Fort Vancouver Artillery Barracks its new headquarters. The company leased the 12,000-square-foot space in the summer and moved in its first employees last week.
"We lovingly call it Fort RealWear," said CEO Andy Lowery, a 25-year military veteran who started his company while in the U.S. Navy Reserve.
RealWear was announced in the spring, during Mayor Tim Leavitt's annual State of the City Address.
The company remained undecided on whether it would keep its headquarters in Silicon Valley, from which the latest tech inventions often originate. RealWear's flagship device, the HMT-1, is a helmet-mounted display and microphone that links in-the-field workers with faraway support staff. That device has applications in several private industries as well as in the military.
However, Vancouver has become its home because Lowery was impressed with the community and local officials, he said. And the capital that props up big tech hubs like Silicon Valley and Seattle is available here, as well, he said. RealWear has already attracted substantial private investment, he said.
"Since I've been here, everything is falling into place for RealWear," said Lowery, 45.
Built in 1904, the two-story artillery barracks once housed U.S. infantrymen where engineering stations now rest and computer cords slink across the floor. It is one of a handful of structures the Fort Vancouver National Trust has been refurbishing since February 2016.
With more than 20 full-time employees already in Vancouver, Lowery is optimistic they will top 30 by the end of the year, and top 100 by the end of 2018. He said local job openings have been filled almost as soon as they are posted.
"We put out a requisition for jobs — a general manager, an office manager — (and) we received over 100 applicants within a 24-hour period," he said, adding that RealWear's other employees are still in California, as well as salespeople on other continents.
RealWear's news comes on the heels of receiving a $200,000 grant from the state Department of Commerce. The department tapped into its Economic Development Strategic Reserve Fund, which uses unclaimed lottery prize money to support business recruitment to the state.
Many businesses apply for these funds, and ultimately, it's Gov. Jay Inslee's decision whom to award. According to the Columbia River Economic Development Council, slightly more than $1 million has been awarded in Clark County in recent years. Other winners include AbSci LLC and Banfield Pet Hospital.
Lowery said the grant stipulates money has to pay for permanent improvements to the workplace. He said they will use it to set up security cameras, some internet infrastructure and pay for some design consultations for new labs.
The CEO said the grant signals a lot of optimism about the tech scene here.
"I'm telling you this because it's absolutely dead true: The governor believes Southwest Washington is a ripe area for a technical renaissance," he said.