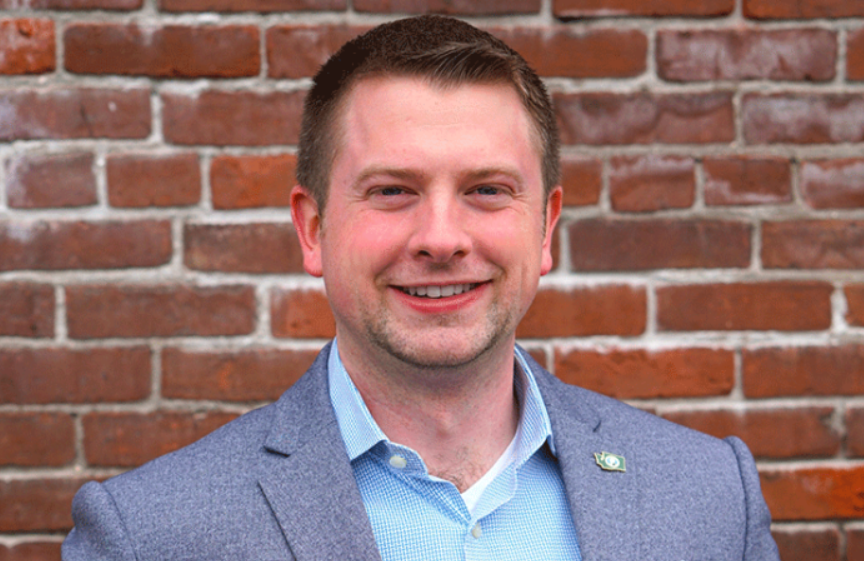 VANCOUVER, Wash. (April 19th, 2018) – At a regular meeting Thursday morning, the Columbia River Economic Development Council (CREDC) Board appointed Max Ault as Interim President beginning May 1st. The organization's current President, Mike Bomar, will be transitioning to the Port of Vancouver, as their Director of Economic Development. Bomar has served as President since December of 2013.
Max Ault, currently the organization's Executive Vice President, joined the team in 2014 as Business Development Manager. He has had increasing responsibilities in the organization over the past four years, including overseeing business growth initiatives, ranging from start-up assistance to major employer expansion projects, as well as representing the organization to the public, in addition to strategic partner and stakeholder groups when the President is not available.
"Max Ault has become synonymous with Economic Development in Clark County. His hard work and dedication to this community has earned him a strong reputation among our many private, public, and non-profit partners. We look forward to his leadership in continuing the strong momentum toward accomplishing the goals of our Economic Development Plan", stated Casey Wyckoff, CREDC Board Chair.
"I'm honored and humbled by the opportunity to serve such a strong and engaged group of community leaders", Ault said. "Our team depends on many others to make these plans work, and it's great to feel the strong support for our mission."
Ault will function as the chief executive officer (responsible for developing the Council's strategic direction and work plan as adopted by the Board of Directors) and chief operating officer (responsible for implementing the Council's work plan). The President reports to the Board of Directors and is supervised by the Chairman of the Board and Executive Committee. Ault will serve as Interim President for up to 12 months while the Board determines the options for a permanent replacement.
A lifelong resident of Clark County, Mr. Ault holds a Bachelor's degree in Public Affairs from Washington State University Vancouver and resides in Vancouver. Ault is a recipient of the General George C. Marshall Public Leadership Award, current participant in Leadership Clark County, and holds a number of civic leadership positions with area nonprofits and educational institutions.