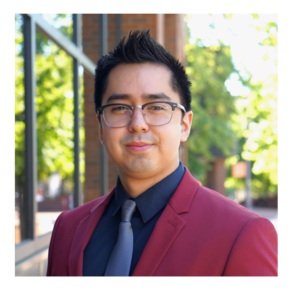 By: Eli Cortes, CREDC Intern
I dream of becoming a mechanical engineer and building prosthetics with advanced neurological interfaces that will revolutionize how we see disability. I applied to the Future Leaders Project in the hopes of developing myself professionally and begin to gain the skillset necessary to stand out amongst my peers. If I am to fulfill my dreams of opening a non-profit organization and give back to the community, I need to keep moving forward and grow.
The Future Leaders Project has been one eye-opening experience after another. From gaining professional development to the numerous opportunities to get involved with community leaders to the continued support and feedback from my internship at CREDC. Getting to work directly with a nonprofit organization that plays such an impactful role in Clark County's future and growth was such a challenging and fruitful experience.
While at CREDC, I worked on communications and outreach as well as data management projects—all while developing my soft skills as well. I learned how to "manage up" to my manager's expectations and how to manage timelines and deadlines with a range of stakeholders across the team. Email etiquette was something that my supervisor took seriously and took the time to share tips and tricks to ensure I was able to communicate effectively with my team members and other organizations.
One of the highlights of my internship was getting to meet Billy Henry, the founder, president and CEO of the Northwest Association for Blind Athletes. Billy passed on valuable insights and pointers based on his own experience starting and developing a successful nonprofit organization, telling me that "if I dreamt it and put in the time, I could achieve my goals." His words were both inspirational and impactful; his advice will stick with me for the rest of my life.
Another highlight of the internship was being able to join the CREDC team, Board of Directors, sponsors and investors at the 30th Annual Golf Classic. I was able to help raise over $7,500 for scholarships while engaging with community and business leaders. It was humbling to witness this community's willingness to invest in giving students like me opportunities to thrive.