By Jennifer Baker, CREDC President
May is World Trade Month and the host month for Small Business Week activities around the country. Building alongside these international and emerging business themes, CREDC has taken an active role demonstrating solid representation so far in 2019, through our support for the Association of Washington Business trade mission to Japan and by marketing Clark County investment opportunities to international stakeholders at Hannover Messe in Germany, the world's largest industrial trade fair.
We take on these types of international activities a handful of times a year, staying anchored in our strategic goal of growing the existing base of community-minded companies and with an openness to gaining exposure to innovation and partnership opportunities we can bring back to Clark County. The knowledge gained and observations vis-à-vis our local economic development efforts prompt a heightened level of critical thinking we can apply in our day-to-day and invite further exploration of how we can grow sustainably in a highly competitive and rapidly changing global business environment.
Our team closely consults Clark County-based local stakeholders in advance of each international outreach effort to facilitate fruitful engagements, then briefs CREDC investors, and convenes conversations with the broader community through activities like our fully subscribed Spring Luncheon: Think Global, where we discussed the importance of having a global mindset as a vehicle to grow our international footprint.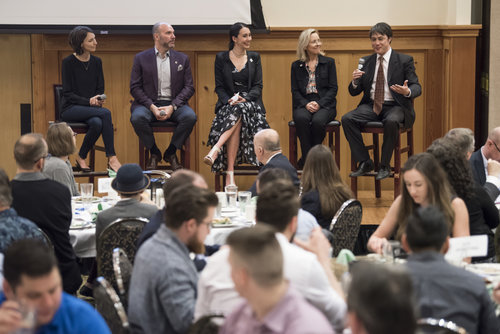 Meanwhile, here in Clark County, we are excited to celebrate and support small businesses throughout what one of our local jurisdictions (Vancouver) has declared Small Business Month. Small businesses are the backbone of our economy. CREDC—in close collaboration with over 150 public and private sector partners—is committed to continue leveraging international outreach efforts to foster an attractive business climate for businesses large and small, where we help accelerate innovation and support expansion efforts.