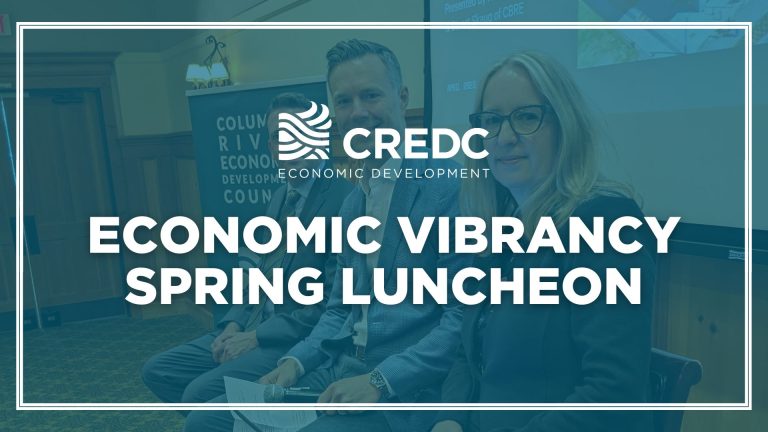 Clark County is uniquely positioned to harness positive economic momentum into upcoming years, but as we heard from featured speakers yesterday, "progress is anything but inevitable. . ."
If you weren't able to grab a seat to this event before tickets sold out, you can find both presentations here:
To optimize the region's potential, we must focus and underline key priorities that will chart the pathway for recognizing future successes 5-10-20-years into the future.
Event attendees will be getting a follow-up survey in their inbox soon. Your feedback helps us put together events and workshops that are relevant to you.
Thank you to NW Natural, Lincoln Property Company, Romano Capital, and Energy Trust of Oregon for sponsoring this program.
And an extra special thank you to the speakers who framed the Spring Luncheon's discussion: Lt. Gov. Denny Heck, Bret Marchant of Greater Portland Inc, and Kristin Hammond and Stuart Skaug of CBRE.