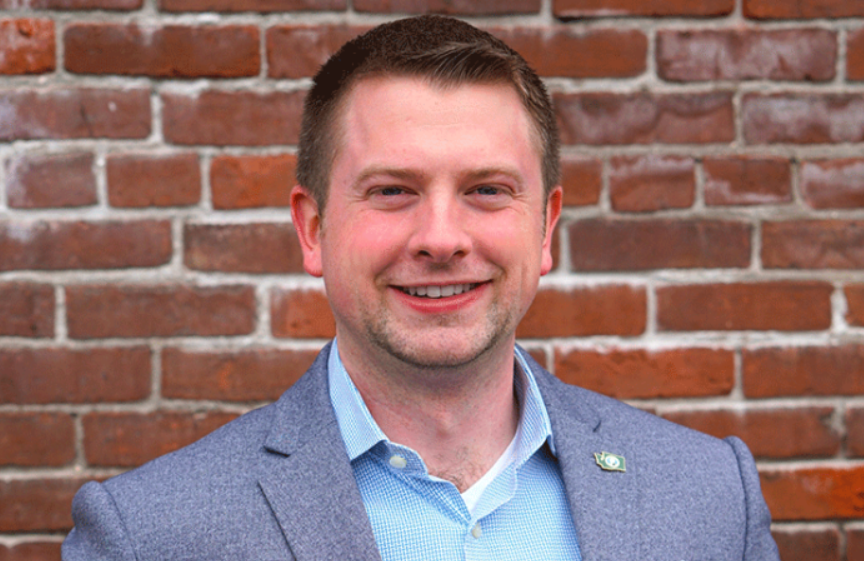 For Max Ault, taking the reins of the Columbia River Economic Development Council (CREDC) is a bit like getting to pitch a season for the home team.
Ault, who took over on an interim basis for outgoing president and CEO Mike Bomar this month, has been interested in Clark County economic development since he was a kid growing up in Yacolt. He joined CREDC in 2014 as business development manager and was later promoted to executive vice president, a position he held until Bomar left on May 1 to become director of economic development at the Port of Vancouver.
In his year as interim president, while the CREDC board works on the national search for a replacement, Ault said he's eager to continue to build on the organization's successes.
"I think my vision is really to continue working with our public and private sector partners," he said. "Clark County will continue to grow and we can help business accelerate that growth and bring in new opportunities and jobs. That really motivates me and the team moving forward."
More specifically, Ault said he plans to continue to secure more land and pre-existing buildings for economic development use, while also recruiting new talent and businesses to the area to help local industry grow.
And that jells perfectly with what the board had in mind, said Casey Wyckoff, CREDC Board Chair.
"Max Ault has become synonymous with economic development in ClarkCounty," Wyckoff said in a news release. "His hard work and dedication to this community has earned him a strong reputation among our many private, public and nonprofit partners. We look forward to his leadership in continuing the strong momentum toward accomplishing the goals of our Economic Development Plan."
Ault has pretty much always been in Clark County. As a kid, his mom was a Battle Ground school teacher and his father was an entrepreneur. And in part it was their love of civic engagement that got him interested in helping the local economy.
"Early on, my parents taught me to get involved in the community," he said.
Following on that early interest, Ault decided to get his bachelor's degree in public affairs from Washington State University Vancouver. While there, he threw himself into the process, working as a student lobbyist in Olympia with Tim Probst, who served in the state House of Representatives from 2009 to 2013, on a variety of issues related to education and the economy.
"I really leveraged my interest in community involvement at WSU-V," he said.
After college, he worked on academic programming with the Gifford Pinchot Task Force, which was later rebranded as the Cascade Forest Conservancy.
"It was a great civic engagement activity," he said.
While there, he hired a new director, CFO and program staff – and that caught the eye of CREDC, he said.
"After that I was asked to apply for CREDC by various board members," Ault said proudly.
That was a bit like getting a call up to the big leagues for the home team, he said.
"I had been tracking the organization since my junior year in college," Ault said. "Coming in it felt like a group I had already gotten to know really well."
It's hard for him to pick a favorite moment amongst the many he's had in the last four years, but he said defining the agency's role and working with partners have been some of the most fun parts of his job.
"It's been a lot of fun and also very stimulating helping startups," he said, adding that CREDC currently has about 130 partnerships with existing businesses.
In his tenure, Ault has been a recipient of the General George C. Marshall Public Leadership Award. He's also a current participant in Leadership Clark County, and holds a number of civic leadership positions with area nonprofits and educational institutions.
So far, he said the transition between him and Bomar has been going very smoothly.
"The transition's been really, really good," Ault said. "It's been a true partnership with Mike and I. His move to the Port just shows how strong of a business community we have here. Mike will be a great partner for us to work with at the Port, and we'd like to get some key wins for the Port going forward."
Ault didn't comment on whether he wants the job full time, but said he feels honored to serve as interim CEO. The board will formally decide on a long-term President and CEO over the next 12 months.
"Right now we're just focusing on the next year and on growing our diverse base," Ault said. "I'm part of a team, and we'll support whoever the board selects. Really, I'm just extremely excited."