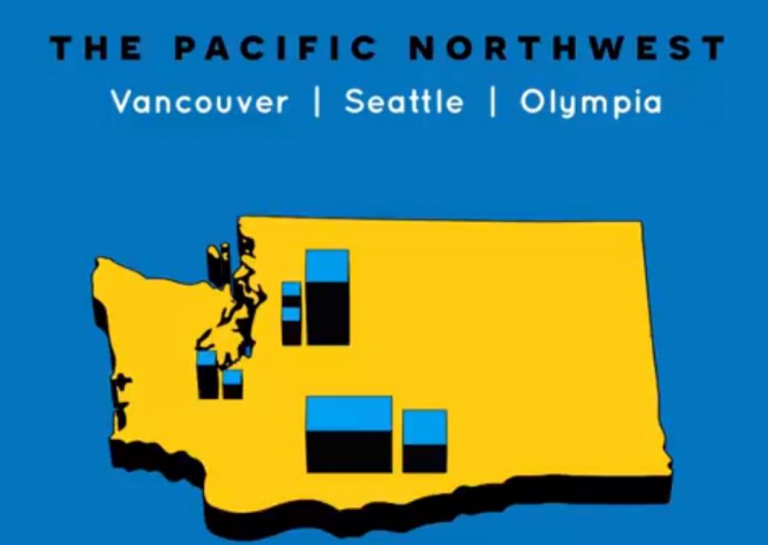 The Columbian
An ambitious digital marketing concern from Los Angeles is the latest company to make Vancouver its new home base, and it plans to hit the ground running.
GTMA, formerly GoToMyApartment, is a 55-person marketing firm specializing in the booming business of multifamily housing. It builds websites, produces videos and writes marketing content for the likes of builders and property managers.
Its new headquarters as of March 1 is an office at the Columbia Tech Center, 1101 S.E. Tech Center Drive, Suite 155.
Moving to the Vancouver-Portland metropolitan area drops the company into a market strong in development but without the challenges of doing business in California, said co-founder and CEO Joshua Swanson.
"The regulation in California, the expense, the cost of living was such that if we continued growing, we'd lose our strategic advantage there and lose some of our talent," he said.
GTMA plans to immediately hire about 20 people in Vancouver and nearly 200 people over the next five years. The firm already does some business in the area, such as the NV Apartments and Block 17 Apartments in Northwest Portland.
The company offers a program that dispatches people to other, emerging markets for long stays. The firm, with offices in Seattle, Phoenix, Dallas, and Santa Cruz, Calif., said it tries to be authentic in knowing an area.
"We're a virtual business. We can work from anywhere. But to tell a really good story, we need to have a hyper-local voice," Swanson said. "Even shopping around Vancouver, I've found the divide between east county and west county. That kind of nuance you won't find unless you live here.
"You need to understand your microbreweries and Burgervilles of the world that have a great local story and a history in the marketplace," he added.
Founded in 2010, the company grew rapidly in Los Angeles and was named among the fastest growing companies in the U.S. by Inc. Magazine. But Swanson said California's state income taxes and business taxes stifled growth.
When executives polled workers about where they could see themselves moving, Portland ranked high.
"I think Portland strikes a chord with Southern Californians because of the political environment, the cultural environment — just the entire living environment," he said. "They see it as the sweater-wearing version of Los Angeles. My team being full of millennials, they liked the idea of living there."
Mike Bomar, executive director of the Columbia River Economic Development Council, said they will fit in well with the construction companies around here.
Clark County has "really good builders and developers who want to be at the bleeding edge of how they sell their apartments, and I think that leads to (GTMA)," he said.