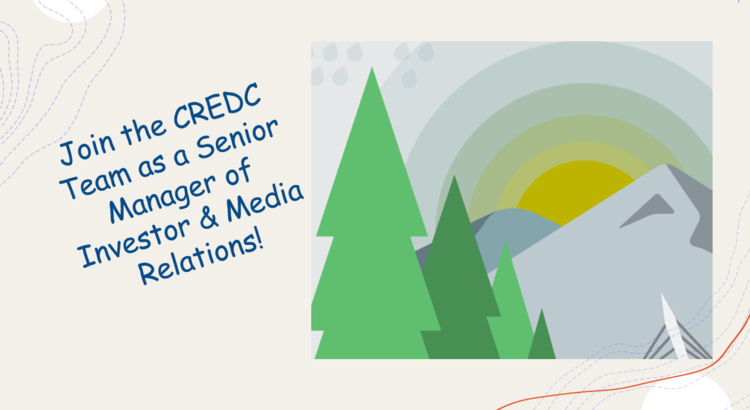 CREDC is looking for a new teammate, who can be a strong contributor in the arena of investor and media relations. In this role, you will work with the team to facilitate seamless investor and board communications/interactions, assist in CREDC's pursuit of sustaining relevancy and traction with new and existing investor community members, and be the primary point of contact for media inquiries.
Standout candidates for this position will exhibit strong initiative, find enjoyment in a collaborative team culture, and have some experience with project and campaign management.
Please submit a cover letter, resume, 1-page writing sample, and 3 professional references* to Jennifer Baker at info@credc.org, with "Investor & Media Relations" in the subject line. *References will only be contacted after engagement with competitive candidates, and with the candidate's permission.