Not all crisis-driven changes are bad. American economist and Nobel Laureate Milton Friedman is credited for having said: "Only a crisis, actual or perceived, produces real change." There is no sugarcoating the reality of our ongoing pandemic experience. As a community, we ride the waves of heightened unemployment levels, see main street business owners wringing their hands and face chronic stresses emerging from ever-changing 'lights at the end of the tunnel.' Crisis indeed! Here's a question we're all grappling with in 2021: How do we address myriad disruptions catalyzed or exacerbated by COVID-19?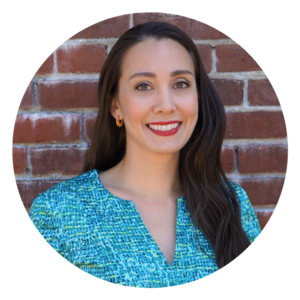 Head-on, of course—and with a balance of near-term and long-range thinking on economic vitality. The presence of pandemic crosswinds invites even more alignment between community members, businesses, business-focused nonprofit organizations and public officials. The crucial task at hand: To recognize our shared vision for Clark County to be one of the most healthy, inclusive, amenity-rich communities in the country.

To (re)establish long-term economic strength, business executives from companies large, small and scaling must demonstrate resiliency, adaptability and quick-paced responsiveness. This year produced some highly visible business accomplishments from which we can glean momentum and reflect: ZoomInfo's record setting initial public offering, nLight and AbSci company expansions, prolific sales and earnings at Nautilus and the best sales day in Slumberkins' company history to date. Now that is a diverse 2020 collection of thriving businesses and milestones.

These successes and others are harbingers of Clark County's fertile environment for innovative business growth. On one hand, we celebrate prominent local brands garnering positive attention on the national and global stage; on the other, we laud the large fleet of small business heroes known exclusively at the local level—those who may have jumped into technology to grow online sales or curbside delivery for the first time.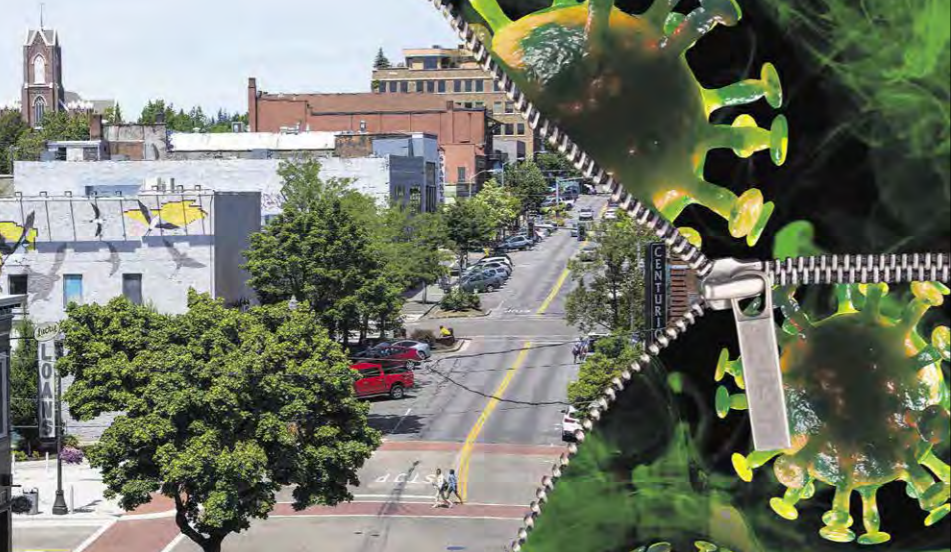 These people have been fighting to keep afloat our ecosystem of essential workers, makers, coffeeshops, food carts, gyms, beauty salons, repair shops, retail stores, breweries, restaurants, wellness studios, wineries, childcare and other service providers. Together, both "hands" constitute the micro- and macrosymbiosis necessary in sustaining an economically healthy region.
You may wonder how one person (you) can get involved to make a positive economic impact. Brainstorm the list of businesses and organizations you want to see prosper through 2021 and beyond, then direct your purchasing power to them. Be a patron, gift conscientiously and share your encouragement through social media. Then challenge your friends and neighbors to do the same. In economic development, we see time and again that a rising tide lifts all boats. For example, every $1 invested in CREDC directly yields $19 of new economic activity in Clark County. Having communicated with many small business grant relief seekers, we cannot understate the collective influence of community support for small businesses and industry in this moment.
Today's national workforce pipeline is experiencing significant near-term transformation. Childcare providers grapple to offer much-needed services, students experience wavering levels of motivation in remote learning environments (K-12 through higher education) and numerous unemployed individuals will find themselves reinventing their careers on the fly. The call to rally around the Support People pillar of economic development is now. CREDC is answering this call alongside a network of strategic partners. Colleagues at Workforce Southwest Washington are digging in swiftly to invest in equitable workforce recovery solutions and research. CREDC's Executive committee enthusiastically has committed to enhanced activation around mentorship and career path awareness opportunities that align with the work of partners at Career Connect Southwest, WSU Vancouver and Clark College. We know that Supporting People is the preeminent factor in our ability to attract and grow jobs in the region for years to come.
You ask: "Yes, but what can I do?" If workforce development is not part of your day-to-day routine, perhaps you have the capacity to support opportunity for future generations by making a deposit at one of the local food banks? I hear firsthand from some very appreciative VanCoug and Penguins that basic food supplies are in high demand among our student populations. Or if your organization is in the position to activate, consider hosting an intern or apprentice this year through the Future Leaders Project.
Notwithstanding any number of COVID-19 related disruptions, strong levels of collegiality are palpable in the business community. CREDC is gearing up to continue our series of traded-sector industry innovation roundtables and GROW podcasts initiated in 2020. "Traded sector" refers to companies selling many of their goods and services outside of the region—which means new money landing here inside the region. The discussion of business stabilization and growth opportunities, and emergent industry synergies is striking, and more importantly, actionable. If you wonder how your company or industry can impact economic recovery positively, consider the value of joining a CREDC-hosted dialogue with like companies and be a conduit for innovation, mentorship, supply chain reinforcement and modernization of your industry cluster.
Seizing the opportunity to listen and support industry strategically and as a community will be the distinguishing variable in Clark County's economic recovery. Already we see the extraordinary examples of sensitivity and generosity, volunteerism, competitiveness, rapid innovation, partnership and fresh entrepreneurial pursuits that will propel us to a more positive future.