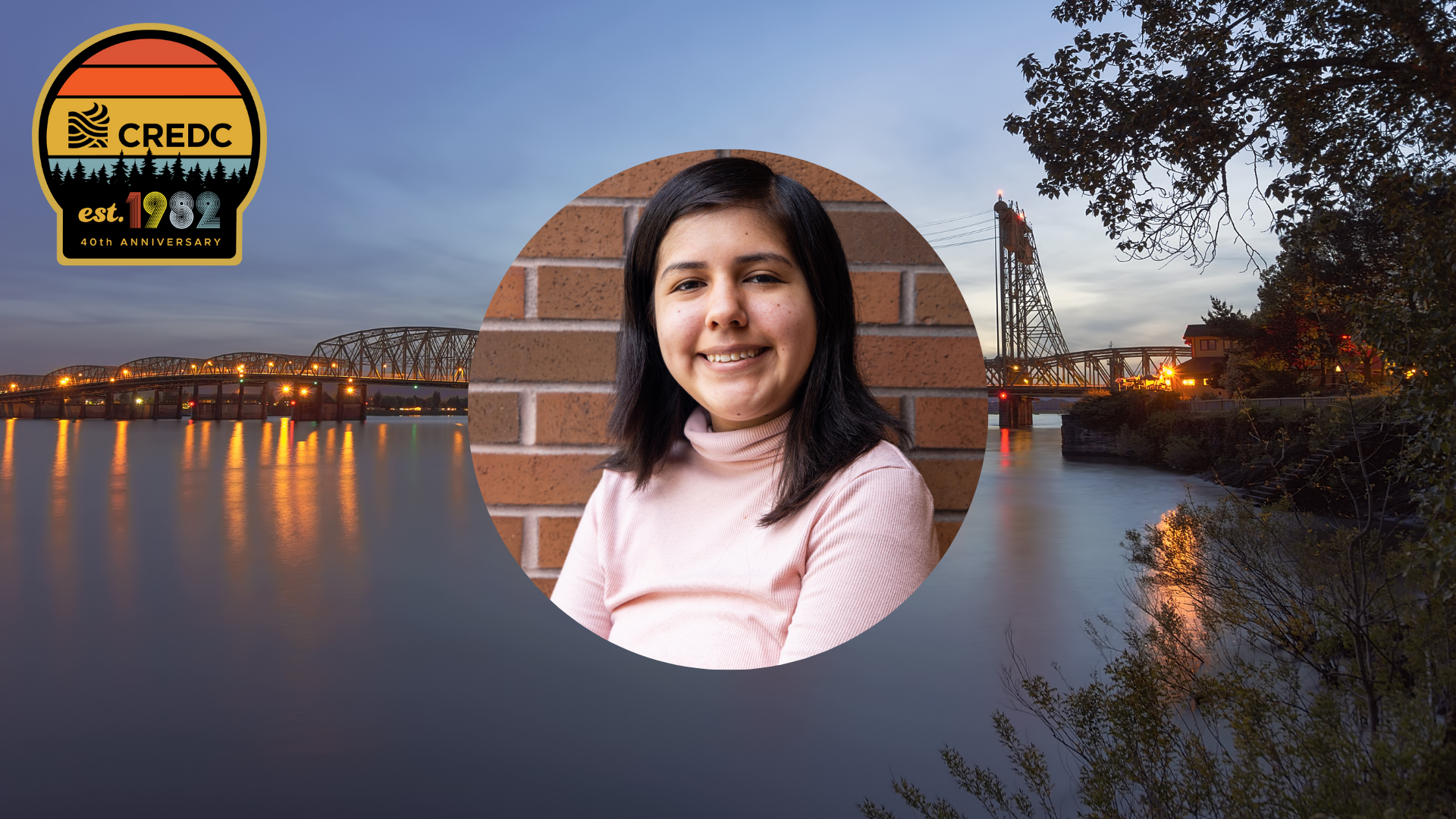 We're excited to welcome new team member, Vanessa Casillas, as a Business Development Specialist. In this role, she will be working closely with our team to identify business growth opportunities and support business development efforts for business relocation, expansion, and retention.
Casillas began working with us as a Future Leaders intern in May, an initiative of Workforce Southwest Washington, Washington State University, Vancouver, and CREDC to connect students with Clark County employers in preparation for the workforce.
During her internship, Casillas has researched business relocation prospects and supported marketing efforts for business development trips and the NextGen conference. "We are pleased to have Vanessa join the team," said CREDC President Jennifer Baker. "CREDC is a great place to get involved with community projects and learn with leaders who play a vital role in Clark County's future and growth."
A recent graduate of Washington State University in Vancouver, Wash., Casillas holds a Bachelor of Arts in Accounting and a minor in History. Casillas looks forward to applying her business studies to practice in this position.  "I am excited to be onboard beyond my internship," said Casillas. "This is such a great opportunity to explore the different facets of the business world while continuing my work with the CREDC team."
About CREDC:
The Columbia River Economic Development Council (CREDC) is the leading economic development organization for Clark County, working to advance the economic vitality of the region through business growth and innovation. CREDC's mission is to develop a strong, innovative business environment across Clark County in collaboration with over 150 private and public sector partners.
Learn more at: www.CREDC.org